Searching for "plumber Las Vegas" hoping to find the one plumbing company that can solve your plumbing problem fast and affordably? Then you've landed in the ideal spot.
Whether you're seeking a plumber in Las Vegas, Henderson NV, or anywhere else in the Las Vegas valley – the ultimate answer to meet your needs is a professional plumbing service that will do the job right, on time and at a reasonable price.
Repairs, New Installations and 24 Hour Plumbing Las Vegas
Only a professional who is fully trained and certified will operate according to industry standards and local building codes to ensure your job is completed exactly the way it should be.
Whether you're looking for 24 hr plumbing (Las Vegas) in an emergency situation. Or you simply want to upgrade your plumbing as part of a renovation project (or any other plumbing related matter that's less urgent) – we can help. Contacting a true professional is always the right choice.
Identify the Problem and Fix It Fast
What our experts do, is to first assess the situation to pinpoint the problem. Once the source of the problem has been identified, we then work swiftly to solve it. This means completing the task fully and professionally – with as little disruption to your lives as possible.
Our mission as the go-to plumber Las Vegas has come to rely on is to do everything we can to fix your plumbing problem while at the same time – save you time, money and aggravation. If your problem can be repaired effectively – that's the course of action we will recommend.
We offer plumbing repair Las Vegas wide and have fixed countless plumbing issues of all kinds. But in some cases, replacement is your best bet. Such is often the case with a leaking water tank. Water heaters of all kinds have a limited lifespan and eventually need to be replaced. This is the case when repairs to a worn out water heater are no longer cost effective.
The One-Call-Does-It-All Plumber Las Vegas NV Can Count On
1- 888-548-3652
When you seek out a competent and qualified "Las Vegas plumber" or "plumber Henderson NV" – you have a wide array of choices. But the truth is, not all choices are equal. For example, some plumbers only offer limited services. Some offer emergency plumbing in Las Vegas and Henderson specifically – but they don't do renovations, rebuilds, or new plumbing installations.
But what if there was one plumber in Las Vegas who did it all? That's us. And it's one thing that makes our team of professionals a more valuable contact for you to keep handy. After all –every homeowner and – in fact every building owner – in Las Vegas will need a skilled plumber at one time or another.
DIY Plumbing Repairs Are Risky
With every plumbing job – large or small – there are two costs that factor into the equation. One is the cost of parts and materials. And two is the cost of labor to repair or replace whatever components are needed.
Some people try to save money by doing it themselves. That may be a good decision for basic home projects like replacing an interior door, or building a closet storage system. But something as significant as your water or gas supply shouldn't be left to a handy homeowner or weekend warrior. That's just too risky.
What happens if you don't get it just right (like over-tightening a threaded joint, for example)? Instead of saving money, you end up creating another headache that could potentially cost you a lot more.  In fact, the price you pay for an amateur job could be far higher than simply having a pro do it right in the first place. Las Vegas plumbing services like ours give you complete peace of mind. And that's something you just can't put a price on.
2 Necessary Requirements To Solving Any Plumbing Problem
To do any plumbing job safely and correctly requires specialized knowledge and expertise. Knowing what to do and how to do it in the best way possible is crucial when it comes to plumbing services Las Vegas residents can trust. But it's also important to use quality parts and supplies that are more durable and longer-lasting than those cheap imitations.
Having the know-how and reliable parts and supplies are essential to doing a proper plumbing job of any sort. And that's exactly what you get from our team of experts.
Pay For What You Need – and Nothing More
When it comes to hiring a plumber in Las Vegas, you should only have to pay for what is needed to fix your problem. And you want to be reassured that whatever the plumbing problem is – it gets fixed the right way.
Take Action on Possible Problems Early
At the first sign of a problem, your best bet is to call (1- 888-548-3652) the plumber Las Vegas residents have trusted for years. It's never a good idea to wait until the last minute. At the first sign of a problem, you should contact a professional. Learn to spot potential problems and act on them before they turn into a disaster.
Anything such as a leak, only lukewarm water in the shower, or a bad smell coming from the drain pipe is a clear sign of a problem that needs to be addressed immediately. Any change or interruption in your everyday water or gas service is a symptom of a larger issue.
Read: Water Heater Leaking From Bottom? and
Water Heater Pressure Relief Valve Leaking?
It's always best to have an expert take a look. Professional plumbers are skilled at detecting leaks, identifying the source of a problem and making emergency repairs to both water and gas lines.
Our team of experts are ready to offer the kind of 24 hour plumbing Las Vegas deserves. For any plumbing repair – call us first. 1- 888-548-3652 We're experienced in solving any type of plumbing problem efficiently and cost effectively.
Emergency Plumbing Las Vegas 1- 888-548-3652
Emergency plumbing needs should never be a do-it-yourself project. Instead you should always engage the skills of emergency plumbing services from a company with a proven track record. Don't be tempted to call "Joe the neighborhood handyman". While he may be known for fixing various issues through ingenuity (MacGyver style) – for something as serious as a plumbing issue – trust the experts.
You're always better off to rely on an emergency plumbing service staffed by certified professional plumbers. They've seen it all before and will recommend the safest, most certain way to resolve any issue, so you can get back to living your life.
Most people who don't already have a 24 hour emergency plumbing service number readily available quickly turn to Google and enter a search term like "emergency plumbing near me" or "24 hr plumber near me".
While this provides immediate access to a 24-hour emergency plumber, what you need to know is that not all emergency plumbing services are created equal.
Any 24/7 plumber could likely solve your emergency plumbing issue – at least temporarily. However, it's far less aggravation to call (1- 888-548-3652). That way a professional plumber can fix your plumbing problem with a long term solution.
Get Years Of Service Out Of Your Water Heater
Most quality water heaters are workhorses that serve us tirelessly – day after day – until there's a breakdown. There are any number of things that could cause a problem with your water heater. Including the heating element, control valve, and anode rod – to mention a few. Or, it could be that your hot water tank just needs a thorough cleaning.
Water Heater Repair/Replacement Las Vegas
Being able to enjoy hot water that's readily available is pretty much an essential service for comfortable living in the modern world. Just try going without it for a while and you realize how accustomed we've become to having hot water on tap.
Let's face it – hot water is crucial for enjoying a shower at just the right temperature – as well as for washing dishes, clothes, and hands on a regular basis.
But what happens when you turn on the tap and all you get is cold running water? That's when it's time to call (1- 888-548-3652) your water heater (Las Vegas) specialist. Because something is obviously wrong and the most likely culprit is your water heater.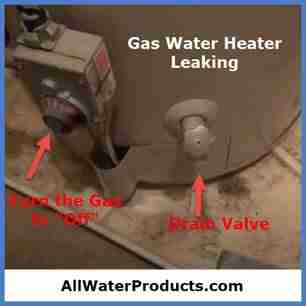 A water heater plumber can be useful in many ways. First of all, they know water heaters better than anyone. What they'll do first, is ask you several questions to try to pinpoint the problem. That gives them an idea of what they're up against before they arrive.
And an experienced Las Vegas plumbing service won't leave you waiting endlessly. We promise to arrive – on time, every time. With a truck full of parts and even replacement appliances (like water heaters). So that your problem can be resolved as efficiently as possible.
Any water heater repair required in or around Las Vegas can be quickly taken care of by a certified water heater plumber. But eventually you'll need a water heater replacement company in Las Vegas to supply you with a newer, more efficient model.
When that's the case, your best bet is to hire a company well-versed in water heaters of all types. Experts like us have serviced and provided replacement parts and complete systems for every type of hot water heater out there. We will safely remove your old water heater and replace it with a brand-new system that works perfectly.
Is It Better For You To Repair or Replace Your Water Heater?
Frankly, there's no sense replacing something that doesn't need to be replaced. If a minor repair can do the job adequately – that's what we will recommend. If a part – or failing appliance – needs to be replaced – than that's what we will suggest in those situations.
Common problems with water heaters include leaking tanks, the pilot light going out, faulty thermostats, sediment buildup inside the tank – and more.
A leaky tank may not affect the water temperature flowing from the tank. But it can seriously affect the efficiency of your water heating system. Leaks need to be addressed at the source of the problem.
What commonly happens with water heaters is that they develop a crack in the tank over time. Another common problem (particularly with DIY installations) is that there is a poor connection somewhere along the water line, causing a leak.
One of the more common problems with gas powered water heaters is that sometimes the pilot light goes out. When that's the problem – the fix is simple.
Most water heaters feature a thermostat of some kind. That helps you adjust the temperature to get it just right for your shower, or hot tub. But a faulty thermostat can make it difficult to enjoy your shower or tub experience the way you like. Fortunately, thermostats can be replaced – or even repaired – in some cases.
How Long Does a Typical Water Heater Last?
How many years of reliable service you get out of your water heater depends on how well it's maintained and the quality of your water supply – among other things. Hard, untreated water is tougher on any appliance than water that has been softened before reaching the water heater.
As a general guideline, you should expect to get anywhere from 7 to 10 years of use out of a traditional tank-based water heater. That is, as long as it's maintained correctly.
When you move into a new home, you may not know the age of the existing water heater. Better to have it checked out and assessed before you get settled in.
At some point, you will have to replace your water heater. If you're interested in saving on energy costs and you like the idea of having hot water on demand, you may want to consider a tankless water heater.
Tankless water heaters take up a whole lot less space, require less maintenance, and tend to last longer (20 years or more) than a traditional water heater. For these reasons, tankless water heaters have become very popular in the Las Vegas area.
Just like the other appliances in your home, water heaters often require regular maintenance in order to continue to operate safely and efficiently. Regular maintenance will extend the life of your water heater.
Exactly what maintenance is required depends on the type of water heater, where it's located the design of the unit, and the quality of your source water.
Water heaters are often necessary for commercial properties as well, to provide hot water for cleaning, cooking, hand-washing, laundry, space heating. Even shower facilities – in some cases, like gyms and spas.
And when you're building a new home there's the water heater installation to consider as well.
Instant Hot Water Dispenser
Many people now have instant hot water dispensers installed in their home. But when these fixtures eventually break down – it's best to have a pro assess the situation.
The important thing to remember is that as the most complete Las Vegas plumbing services company in business today, we do it all for you.
This means that we will provide you with everything necessary for trouble-free hot water. Including complete installation with safe connections to make sure that your water needs are easily met for years to come.
We double check to make sure your plumbing is working perfectly before leaving and we stand behind our work 100%.
What About A Plumbing Leak In Ceiling?
Any plumbing leak in your ceiling requires an immediate response and preferably at the earliest sign of a problem. Don't wait or you'll likely regret it.
Typically, a ceiling leak indicates a failing pipe, elbow, or other joint. As with virtually all plumbing problems, the first thing to do is to shut off the water at the main valve.
The next thing is to call a professional plumber (1- 888-548-3652) or CLICK Here to help pinpoint the leak and fix it fast. Fixed with a long-term solution that spares you from experiencing the same kind of thing again anytime soon.
Fixing A Plumbing Leak Under Slab
A plumbing leak under slab is the kind of situation that is often more difficult (and usually more expensive) to solve due to the lack of accessibility to the pipes. These pipes may be hidden out of sight under a thick concrete slab, so troubleshooting can be much more involved.
Does homeowner insurance cover plumbing breaks under slab? Well, that all depends on your individual policy. It also may be dependent on precisely where under the slab the plumbing leak has occurred.
Many homeowner insurance policies will cover leaks within the structure of the home itself. They may also cover the pipes that feed into and drain out from the home. As long as those pipes are located on your property.
It's vital to check the specifics of your policy to see exactly kind of coverage you have. It's also important to note that when the leak is found to be coming from a municipal pipe, or on municipal property (such as a street boulevard).
In that case, it should be the responsibility of the city, county or region to repair the leak and cover the cost entirely.
Where Can I Find A Natural Gas Plumber?
One of the common questions people ask online is this: "where can I find a natural gas plumber near me?" A lot of people assume that a natural gas plumber is a specific type of specialist and they would be correct. But what they may be surprised to discover is that most professional plumbers are also certified to deal with gas plumbing as well.
It can be very helpful when "one call does it all". (1- 888-548-3652) You shouldn't have to track down a different plumbing company for each specific need. Whether your plumbing problem is water or gas related – our experienced professionals will get the job done quickly every time – and at a price that's fair.
How To Find A Plumber (Las Vegas)
Times have changed and we now live in a world that's quite different from just a couple of decades earlier. Back then, every plumber on the planet had a Yellow Pages listing because that's what 99% of people relied on. But those days are long gone. 
For anyone wondering how to find a plumber in the Las Vegas NV area these days, it's as easy as tapping into everyone's favorite online resource – Google. In fact, that's probably how you landed right here on this website.
Just don't assume that every company that shows up when you search for something like "plumbing services Las Vegas" is the same.
Just don't assume that every company that shows up when you search for something like "plumbing services Las Vegas" is the same.
What's most important to ensuring a satisfying experience with whatever plumbing problem you're facing is that you choose a plumber who is a true, certified professional. You don't want a jack-of-all-trades messing with your pipes, fixtures, or appliances. That can only lead to more problems down the line.
When your plumbing needs go beyond the day-to-day problem-solving of repairing leaky pipes or replacing aging water heaters, that's when it's time to find what Las Vegas plumbing contractors are available to do the job you have in mind.
Whether you're renovating a bathroom, adding a full kitchen to a basement apartment, or building your dream home from the ground up – an established Las Vegas plumbing contractor can handle the entire job for you. This way, you get exactly what you want with complete peace of mind.
Our experts (plumbing contractors Las Vegas NV) can tackle any project – large or small – throughout the entire Las Vegas valley. This includes new construction of all kinds as well as major renovations, additions, or rebuilds.
Get The Job Done Properly – On Time and On Budget
When choosing from among the many Las Vegas plumbing services out there, choose a company that provides a high degree of customer satisfaction and solid value. That means a company that takes pride in their work and one that always uses quality parts and materials.
And remember- the best time to call a plumber (1- 888-548-3652) is at the very first sign of a problem. It could be a leak under the kitchen sink. Or, perhaps you've noticed that you don't get the same hot water you're used to in the shower, or your hot water runs short. That's often a sign of a problem with your water heater.
Leaks Never Fix Themselves
One thing for certain is that a leak will not just go away or repair itself. It will continue (and probably get much worse) until you take action and get a professional to assess the situation. Leaving it until later is certain to cause more damage than if you just addressed the issue at the first opportunity. That way you'll minimize any damage – and expense.
Plumber repair work can be difficult and messy. As much as we rely on our home's pipes, fixtures and water supply to continuously serve us, most of a building's plumbing infrastructure is hidden behind walls, floors, ceilings, and foundational slabs.
To gain access to these pipes where problems may occur requires cutting holes in those floors, ceilings, and walls just to get to the problem.
The thing is… no matter how handy you happen to be, it's always best to rely on a professional to pinpoint the problem and fix it the right way.               
Trust The Professionals
While something as seemingly small as a water heater leak could (at least in theory) be fixed by a homeowner, it's difficult to diagnose the exact source of the water heater leak and repair it safely. That's why it's best to have a pro, who is an expert at water heater leak repair, take a look at your unit and see what can be done to save it.
It's always best to have your water heater installation and replacement handled by a certified plumber too. As an expert water heater specialist, your plumber will remove the old water heater and safely dispose of it. They'll be sure to connect your new water heater- whether it's gas or electric or both – and will do so in a safe manner.
Here is our All Water Products Home Page